[vc_row][vc_column][vc_column_text]
4 Black Friday Pitfalls to Avoid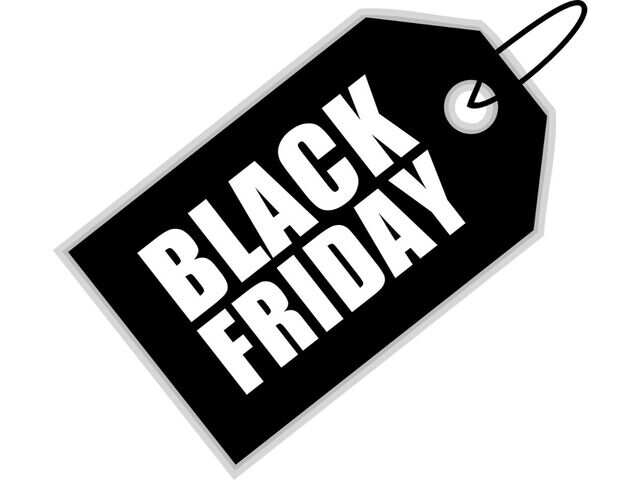 The season is finally arriving: November is a month best known for the start of the holiday season, particularly Black Friday.
It's also known for Thanksgiving, but let's be honest, that's to a smaller degree. November is all about the savings.
Now, while pursuing those delicious Black Friday savings, you need to be careful. At first it might seem like everything's rosy and you're saving a lot of money, but it's not always like that. There are traps you could fall into, and strategies you should follow to maximize your savings.
Pitfall #1: Don't chase after doorbusters
Ahh, the doorbusters. Those mythical offers that can net you big-ticket items for low, low prices. We all dream of walking out of Wal-Mart with a 32'' 4K LCD TV with HDR having paid only $100 for it.
The reality is much more grim, however. These doorbusters, or loss-leader items, are highly sought-after. You're not the only one who wants them. People will line up, wait outside for ours, and even fight each other for them.
This means they run out fast. Your chances of actually getting to one of these are low, and while you go around chasing for them great sales on not so sought-after items will end.
So just don't chase after them. If you manage to get one, great. But don't go through the city checking every store to see if there are any left. It's not worth it.
Pitfall #2: Inflated prices and old sales
It is illegal in all 50 United States to raise the price of an item only to then put it on "sale," making an otherwise average discount look great.
It is also something some stores do. So don't fall for it. There are even legal ways of doing it – for example, they can actually raise prices two to three weeks before Black Friday, and then put out amazing "offers" when the day comes.
It is also common to put regular sale prices front and center, attracting people with what seems like a once-in-a-lifetime discount… that's actually been there all year.
This can be simply avoided, however: Just know the actual price of what you want. Not only the MSRP (which you should know,) but also know how much it has been going for in recent months. There are tools to help you with this – if you're buying online, camelcamelcamel lets you check any item's Amazon price history, for example.
Pitfall #3: Limiting Yourself to Black Friday
The days where Black Friday was THE date for the best discounts is, sadly, long gone.
Well, not that sadly. Great Black Friday discounts haven't disappeared – they've just spread out. Most stores will run pre-Black Friday (or in Amazon's case, "Countdown to Black Friday") sales where prices are usually just as good as what you'll get on the mythical date.
These advance sales allow you to get things you want or need while there's still guaranteed stock, without having to brave crowds (which is particularly important these days, what with a pandemic going on,) and more often than not at the same prices, or almost the same prices, as during Black Friday.
But not everything happens before.
Cyber Monday has also become a holiday of its own, with many items going on sale on that date as opposed to the Friday before. Depending on what you're looking for, you might want to hold off until Cyber Monday, or get it on a pre-Black Friday sale.
The point is, Black Friday is no longer a single day. It is now spread through the month.
Pitfall #4: Know When to Wait
Not everything is at its cheapest during Black Friday. Many things are, of course, but not everything – historically, toys are cheapest during the second week of December, for example. Clothes are usually at their cheapest in late December and early January. Many electronics or digital items (subscriptions, video games, computer software) tend to be cheaper on Cyber Monday.
Of course, there's a trade-off. You won't find the most sought-after toy of the year by mid-December. However, realistically speaking, you're not very likely to find it in stock earlier on either. For clothes, since the better deals come after Christmas, waiting isn't an option if you're buying them as gifts.
Yet if you're buying for yourself, it makes sense to wait, particularly if you're not looking for a very specific brand or model that might run out. Black Friday might get the hype – but late season sales are a thing, particularly in late December/early January when retailers are trying to get rid of excess stock.
The Takeaway
Black Friday is a great time for getting things you want, or need, with huge savings. However, from a retailer's point of view, the best savings (which are loss-leaders) are only there to pull you in. Doorbusters are great to get you to enter the store, but don't expect every other offer to be as good – and don't expect them to be as good as they seem.
As with every financial step you take, know what you're buying, and how much it's worth, before you commit.[/vc_column_text][/vc_column][/vc_row][vc_row el_id="Subscribe Section" css=".vc_custom_1599253353022{margin-bottom: -10px !important;}"][vc_column][gem_fullwidth background_style="cover" container="1″ background_image="39″ padding_top="158″ padding_bottom="100″][vc_column_text]
Stay Connected
[/vc_column_text][gem_divider margin_top="71″][vc_row_inner][vc_column_inner width="1/6″][/vc_column_inner][vc_column_inner width="2/3″][vc_column_text]
[/vc_column_text][/vc_column_inner][vc_column_inner width="1/6″][/vc_column_inner][/vc_row_inner][vc_row_inner][vc_column_inner width="1/6″][/vc_column_inner][vc_column_inner width="1/6″][/vc_column_inner][/vc_row_inner][gem_divider margin_top="56″][/gem_fullwidth][/vc_column][/vc_row]